Guestrooms with views towards the "Château de Duras"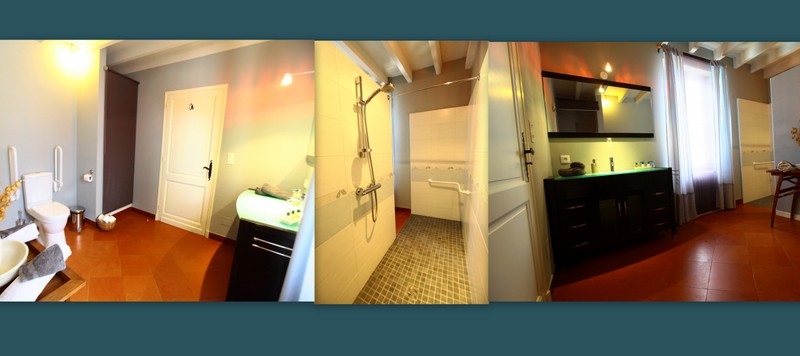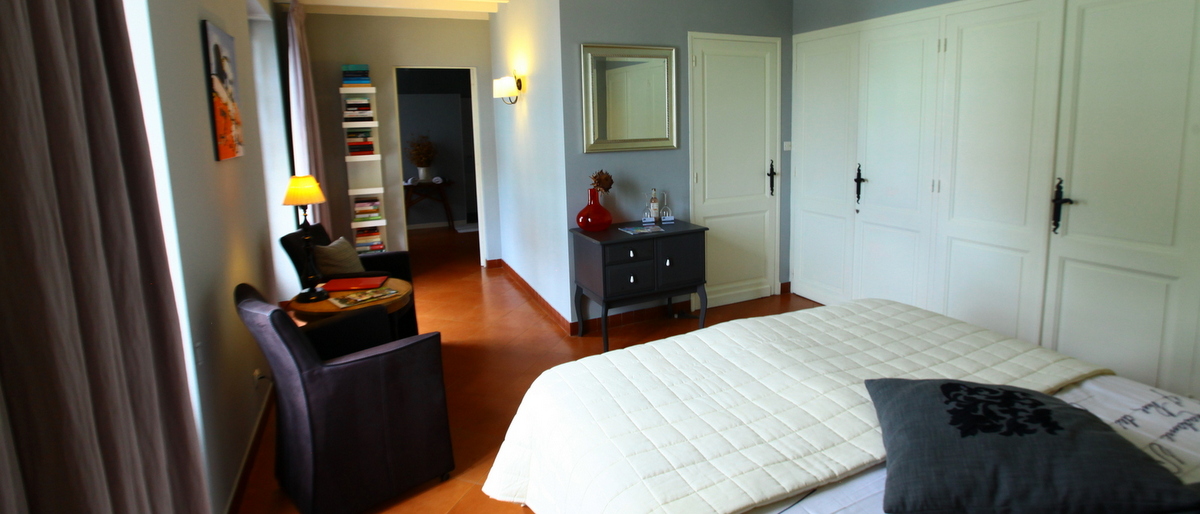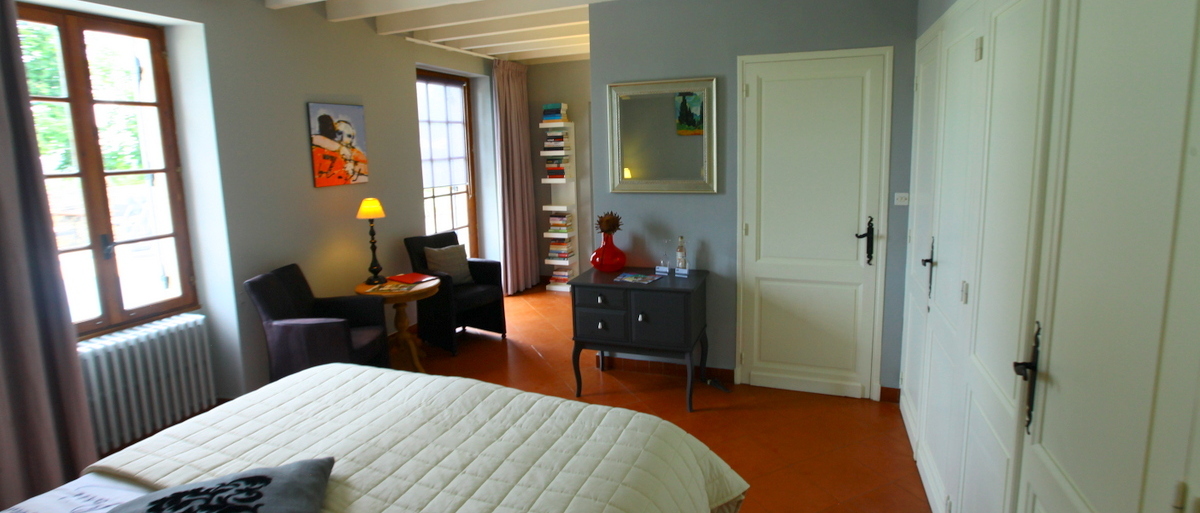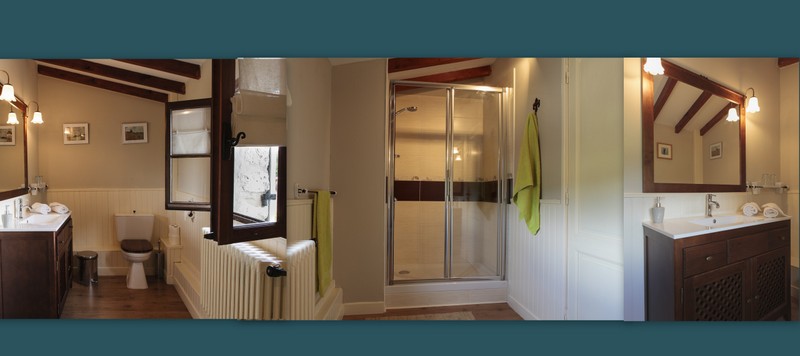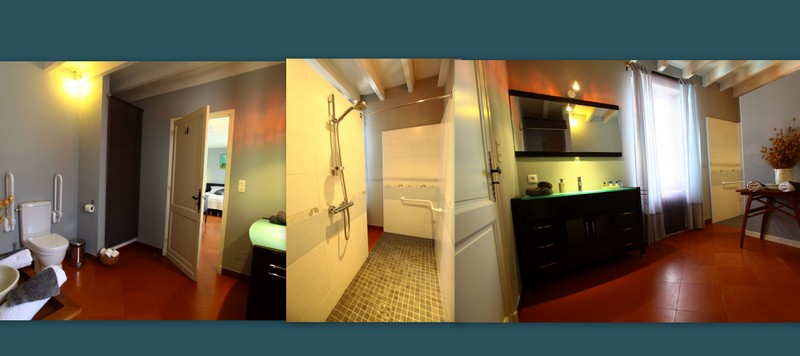 All our rooms are equiped with a modern ensuite bathroom and a king-size bed
Chambre "L'embrassade"

Chambre (room) "L'embrassade" a garanty for a wonderful stay! The room is downstairs.

You have a direct entrance towards our terrace and it's fabulous swimming pool with in the middle it's sculpture " L'embrassade".


This room has a extra large king-size bed ( 210 x 180 ) and an en-suite super large bathroom.

The bathroom is equiped with a walk-in shower.

Chambre (room) "vue de Château"

On the first floor, a very comfortable room with an extra long king size bed (210 x 180). The room has a spectacular view of the château de Duras.
The room has a lovely sitting corner and an en-suite bathroom with shower and toilet.

More photographs of the room are on top.
Chambre (room) "Marzelle"

The "Marzelle" bedroom is named after the old name of the farmhouse and is also on the first floor.The room is warmly decorated and has a king size bed (200 x 180).

The room looks over the hilly countryside. A lovely sitting area and a spacious en-suite bathroom complete this room.